Artist in Residence Workshop: Etching and Coin Making with Chris Hackett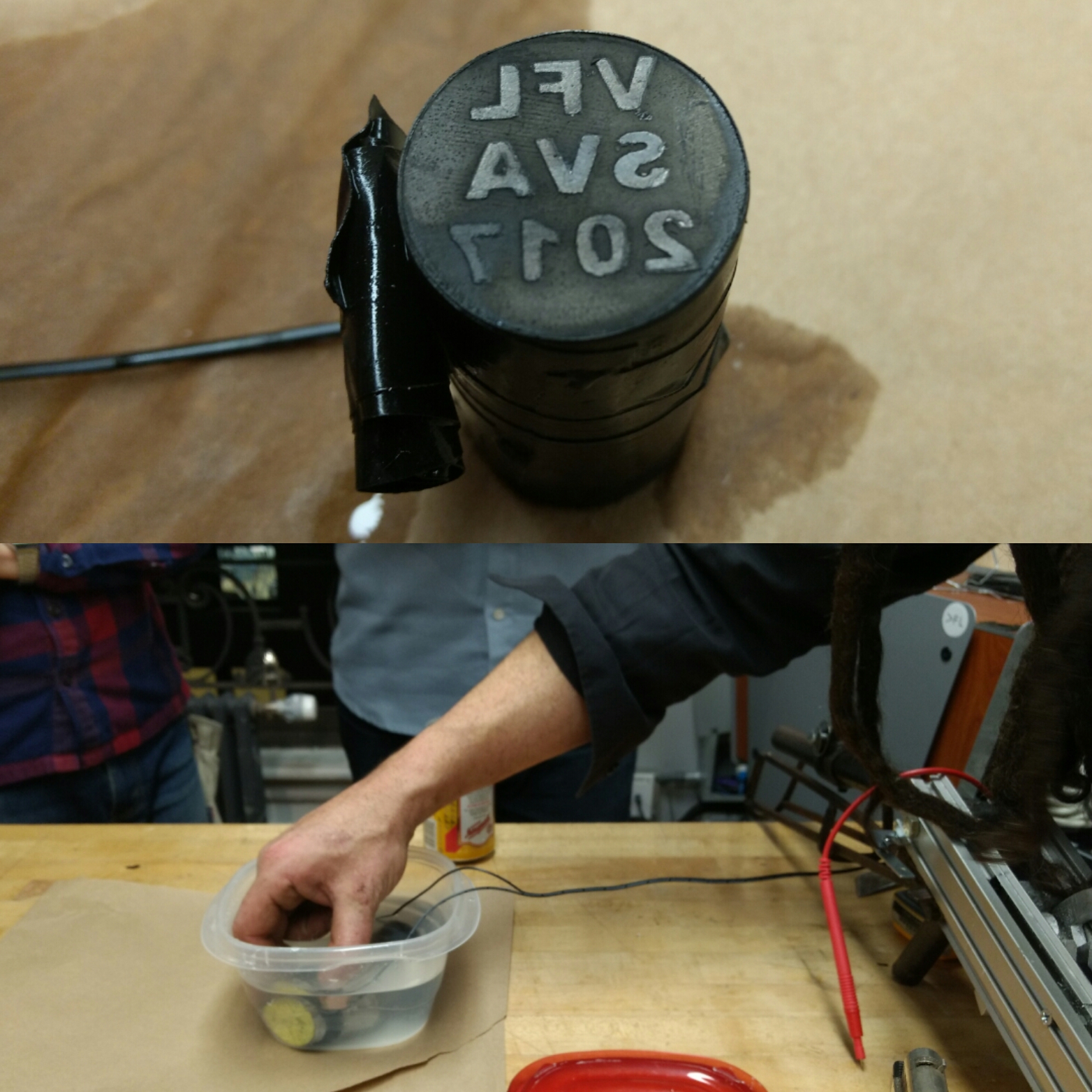 Where? The Visible Futures Lab, 132 West 21st Street, 7th floor
When?
8pm, Wednesday, January 25
WHAT?!?! Transform the hardest, toughest of steel to your artistic will, using the power of simple physics and materials you already have. This workshop will show you how to turn hardened tool steel into a die to make your own coins. The same technique can make a die for embossing any material, branding livestock, a graffiti tag that will outlive you, or a signet ring for your official proclamations.
All students should submit a SIMPLE prepared image (vector file, straight black and white, 1 inch diameter for a coin die, larger images on a case-by-case basis.) in advance of the class (instructions for file-setup here). Die blanks will be provided. If you want to etch a specific piece of metal, fill out the question field in the RSVP form below and we can get back to you.
To RSVP, please use the form below: