April 25th 5:00pm // Artists in Residence Final Presentation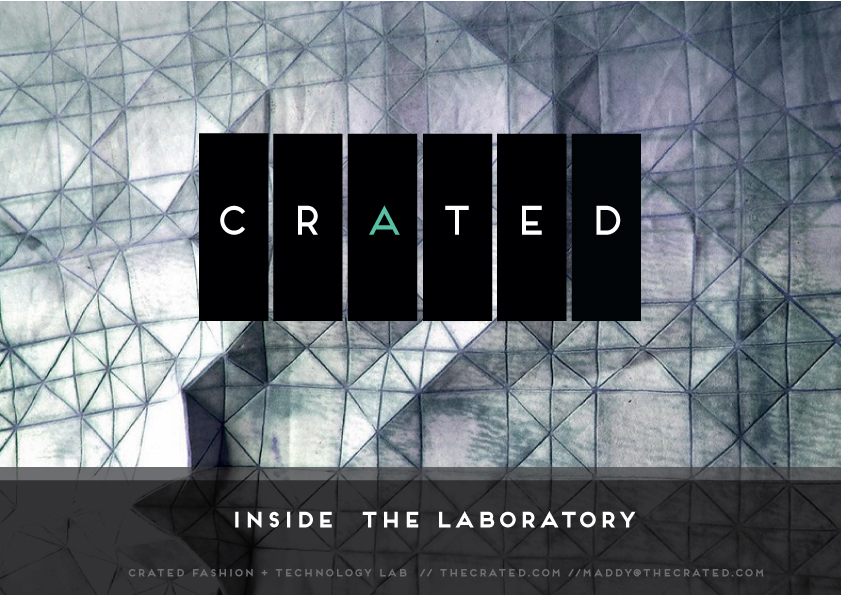 Friday April 25th, 5:00pm The Visible Futures Lab
Maddy Maxey and Mari Kussman, founders of CRATED,  will present their experimental research during the 7-week residency with the Visible Futures Lab. Their talk will cover their attempt at implementing electromagnetism into their ongoing '8 Fold' design - a modular and indeterminate form garment. Through technical research, scientific experimentation, design iteration and artistic liberty, Maddy and Mari uncovered new solutions and found new inspiration for an ultra-lightweight, modular garment entitled the Zygomatic Shirt.
For their final presentation, Maddy and Mari will explain their work process from paper tessellation to completed product. They will also briefly explore some of their other work and cover projects for the future.
The Visible Futures Lab hosts a new artist in residence every seven weeks. Residents are selected from diverse fields, including industrial design, performing arts, robotics and conceptual arts. During their time at the lab, residents research and develop projects that explore and expand the philosophy of purposeful and extensible art and design. For more information about the Visible Futures Lab and its artist in residence program, visit vfl.sva.edu.