Bitponics Workshop - Friday September 27th 3:00pm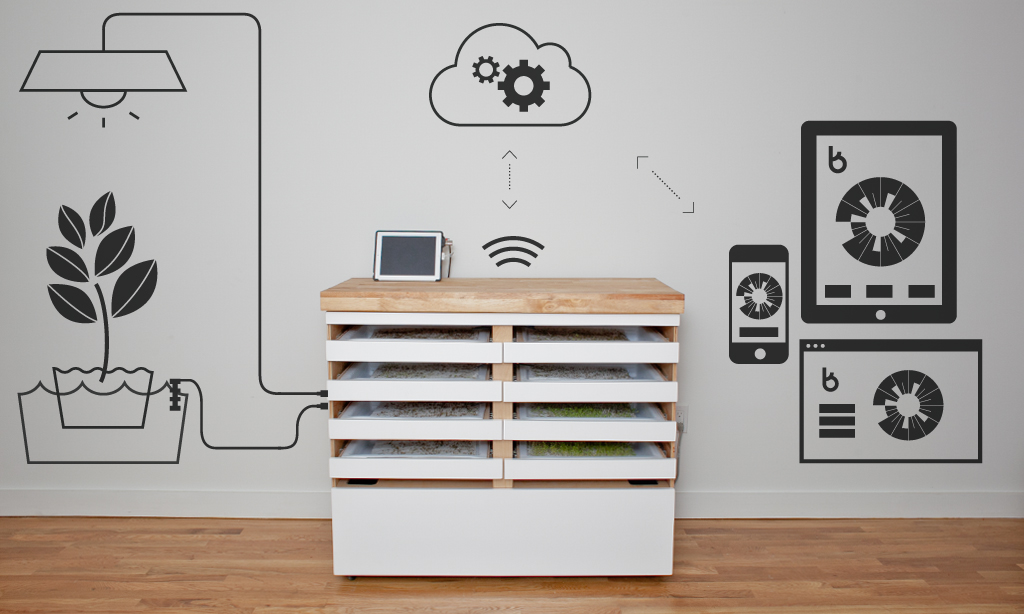 Bitponics makes growing your own food easy by being your personal gardening assistant. The systems simplifies and automates the growing process by allowing you to monitor your garden, control your lights & pumps & get notified when your plants need attention. Based on your garden setup and what you're growing, we provide you with a customizable Grow Plan that contains a fully automated set of instructions for a whole season of plant care. All this is provided real-time and all on the web.
Bitponics partnered with SVA's VFL to prototype future home food production systems that integrate our technology for PSFK's Future of Home Living exhibition. Using VFL's advanced digital fabrication technologies and trained staff, we were able to quickly realize concepts for systems that tightly integrate within the architecture of the home. In this workshop, we will discuss what hydroponics and its advantages, as well as the process of designing and fabricating these prototypes and the issues we faced.
The Bitponics team is comprised of Michael Doherty and Amit Kumar, Co-Founders of Bitponics, Abigail Cohen, a biochemist and sustainable development specialist, and Endrit Hajno, an industrial designer. They joined forces to develop small-scale hydroponics units, designed to make home gardening simple and easily achievable in urban spaces.
https://www.facebook.com/events/653616934663548/