Enroll now for our Fall Continuing Ed Classes!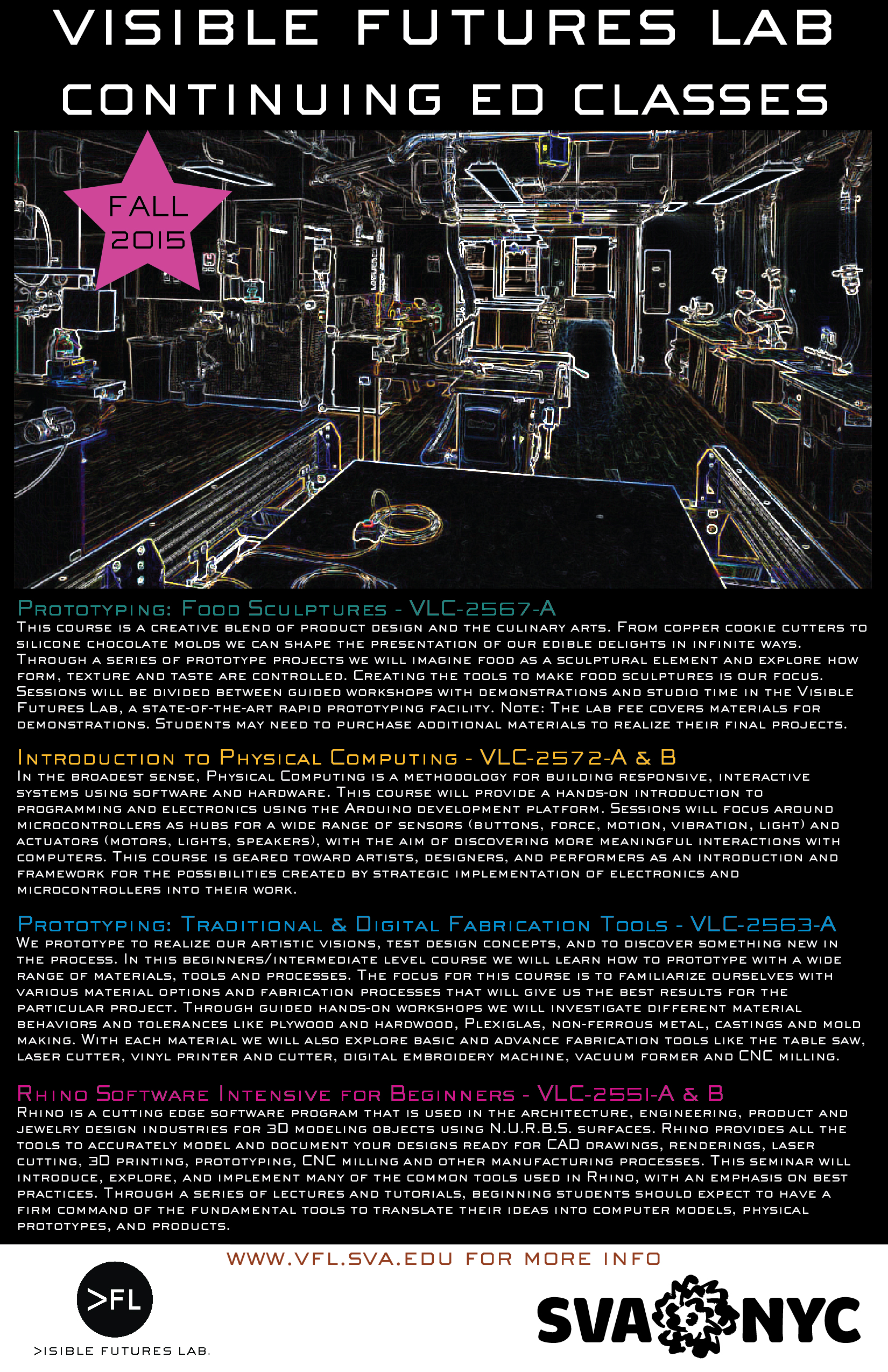 Our popular and inexpensive classes are back at the Lab and with two different sessions this Fall, you're sure to find something that fits your schedule!. Learn Arduino in our Physical Computing class! Conceptualize your designs in our Rhino 3D software class! Get your hands on our shop and digital fabrication tools in our Traditional Prototyping and Food Prototyping classes!
Click here for more details and registration!