Getting Your Files onto the VFL Z:// Transfer Drive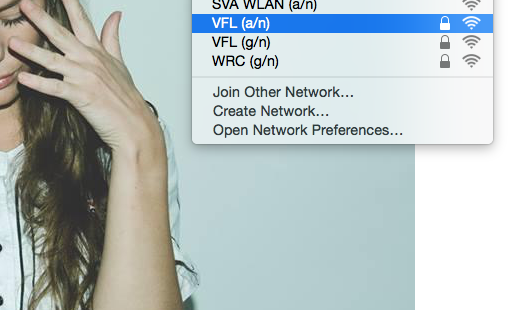 You have this amazing project you want to have made in the VFL on one of our many, amazing machines. You try getting it onto our computers, but transferring via email and usb drive is a pain. Put your files on the VFL's Z:// Drive—it's the easy way of transferring your files to our maker machines.
Step One - Log onto the VFL's wifi. Either VFL (a/n) or (g/n) will work. The username and password can be found on the pillar located closest to the VFL entrance. Both are case-sensitive.
Step Two - Open the Finder window (on Mac) and locate the VFL1 drive under "Shared"
Step Three - Once loaded, select "Connect As..."
Step Four - Select "Registered User" and enter Name: vflshare (lowercase) and the same for the password. Go ahead and choose "Remember this password in my keychain" for future use.
Step Five - Once connected, click the PC Transfer folder under the VFL1 drive.
Step Six - A folder of names and project will appear.
Step Seven - Create a folder with your name here. Any files you upload within this folder will be available on our VFL network. Drag into the PC Transfer folder.