Introducing our newest Artist in Residence...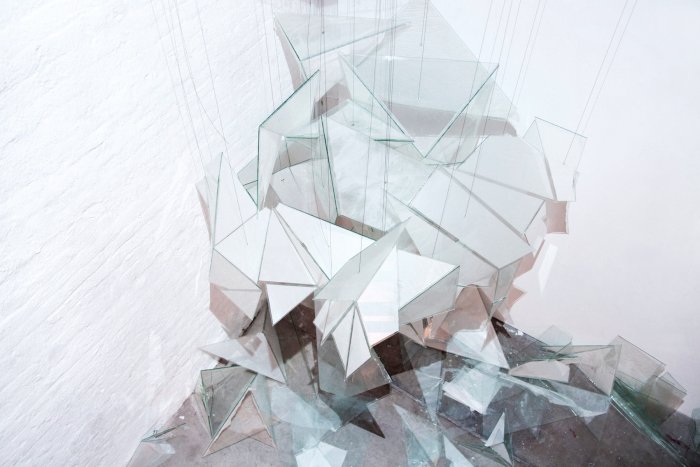 Come meet Melissa F. Clarke, the Visible Futures Lab's new Artist in Residence this Friday at 6:30pm.  Melissa will be presenting her proposal for the Residency along with discussing past work.
About Melissa:
Melissa F. Clarke is a Brooklyn based interdisciplinary artist whose work employs data and generative self-programmed compositional environments. Melissa is an educator, curator, and an artist working at the intersections of research, data, science, and design. She extrapolates research and observation into multimedia installations, generative video and sound sculptures, performances, and printed images. Her installation projects often reconnect scientific data to an organic source using sound and images collected in the field. Melissa was a recent artist in residence with Clock Tower at Pioneer Works and the Simon's Center for Geometry and Physics. Clarke has performed and exhibited her multimedia work at spaces such as: Pioneer Works, NY, Loop Festival, Barcelona, Center for New Music, CA, Interactive Art Fair, FL, Eastern Bloc, CAN, Reverse Art Space, NY, 319 Scholes, NY, Eyebeam, NY, Issue Project Room, NY, Simons Center for Geometry and Physics, NY, Electronic Music Foundation, NY, and with the Queens Museum, NY. Clarke successfully launched a Kickstarter campaign to fund her arctic travels and research. Her work has been featured by the Art F City, Creators Project and with publications such as the Village Voice, Kickstarter, Art 21, Blouin Art Info, Impose Magazine, and Columbia University's State of the Planet. Clarke is a graduate of NYU's ITP program with a Tisch Fellowship. She is currently  an adjunct professor at SUNY Stony Brook teaching interactive installation art, introduction to computational art, digital printing and web art.