Keep Your Chisels Sharp!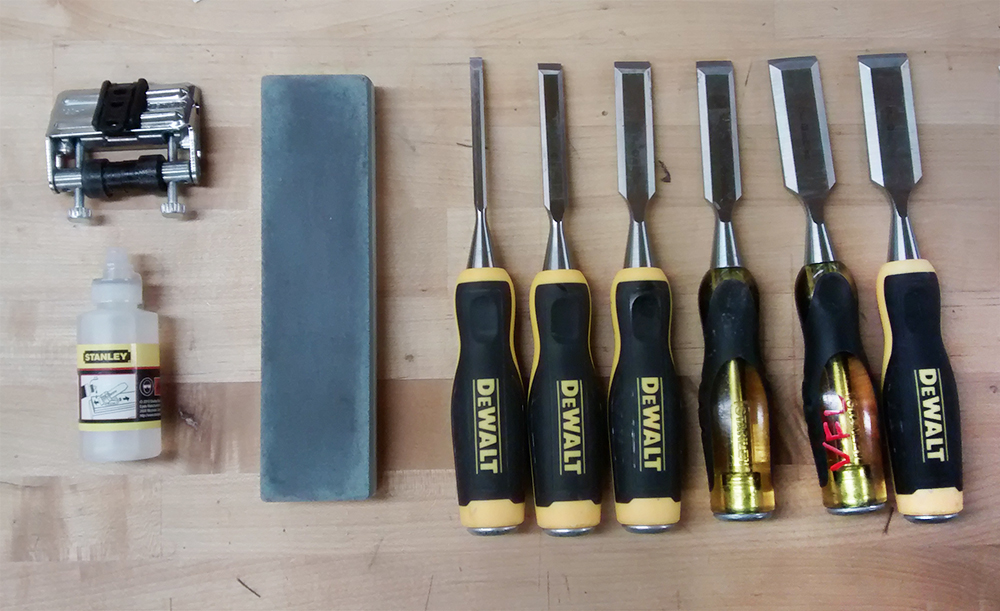 The VFL has wet stones for sharpening all blades!
Sharp chisels are happy chisels. It's important to keep your blades sharp to ensure the cleanest cuts. If you see any chips or bumpy edges on the chisel blades, let us teach you how to sharpen them!
First put some oil on the stone. Use the holder to keep the chisel at the right angle, and slowly push the chisel edge against the stone. Make sure to wipe off the oil occasionally to check on your sharpening progress. The stone has two sides! Start on the darker half (lower grit) and when your blade feels sharp and clean, flip the stone over and repeat the process to hone it even further.