Mari Kussman and Maddy Maxey, the next VFL Artists in Residence.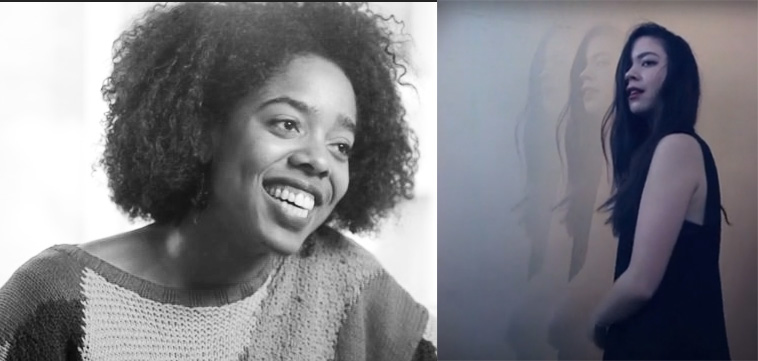 The Visible Futures Lab is proud to introduce Mari Kussman and Maddy Maxey, founders of CRATED Lab, as our new Artists in Residence. CRATED Lab focuses on changing consumerism through low-impact wearables and progressive manufacturing systems. Mari and Maddy work toward the development of extensible apparel through iterative experimentation. The developmental process is founded upon the desire to create garments and wearables that can be vertically integrated into the domestic manufacturing system, all while being frictionless for the consumer to wear socially.
During their 7 week residency at the VFL, Mari and Maddy will develop upon their 8 FOLD concept — a modular and indeterminate form garment — with an intensive study of material science and fabric weaving techniques. Special attention will be paid to understanding and incorporating magnetism and non-Newtonian magnetic liquids (ferrofluids) into their research. By investigating textile development from a math and science perspective, they aim to explore options not previously considered for textiles.